The event
Shipping, Forwarding&Logistics meet Industry is an event format that Clickutility Team has been offering in Milan for six editions, in collaboration with the International Propeller Club – Port of Milan.
The objective of the forum is to bring together and dialogue between the world of industry on the one hand and representatives of the logistics-port sector on the other.
Goals
To raise awareness of the potential that the Ligurian port-logistics system can offer the world of industry by attracting players, partners and investors.
To propose a moment of confrontation, which will become an annual appointment, to build a table of reflection and sharing on how to foster the economic growth of the industrial sector through the strengthening of the competitiveness of the Ligurian port and logistics system by involving all players at the territorial and national level.
To present the excellences of Ligurian shipping and logistics with particular reference to Genoa's logistics hub and development projects for the sector and the territory.
Generate opportunities for meetings between the excellence of the port logistics system, territorial institutions and representatives of the industrial and financial world.
Format
The Forum is based on the following fundamental lines:
It will be a "residential" event that aims to attract potential Logistics Solution Providers and Investors to Genoa and Liguria, who will be able to participate in exclusive networking and social activities (VIP & Social Program) and technical visits to the area's logistics infrastructure.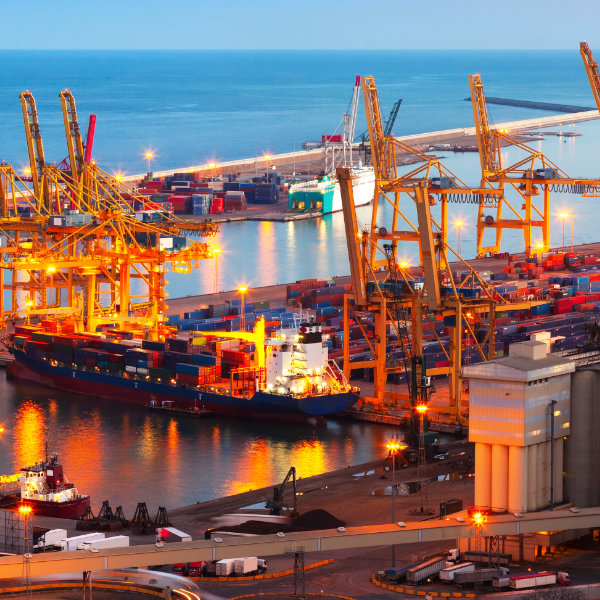 Target
The event is aimed at:
Territorial and national institutions
Chamber of Commerce
Consulates/Embassies
Logistics and Shipping Industry Associations
Agencies for development and international cooperation
Forwarders
Shipping agents
Ship owners
Port system authorities
Companies operating in the logistics and transportation sector
Companies working in the port area
Terminalisti/Interporti